New sports package Sport+HD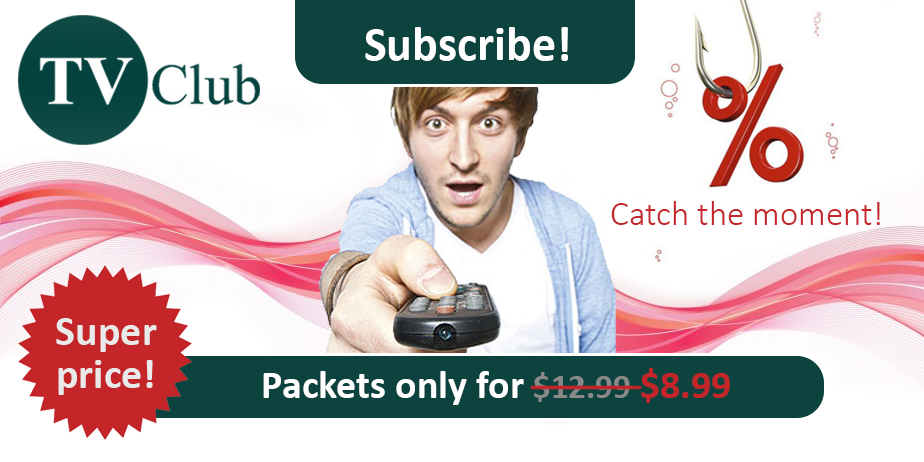 TV Club presents a new sports package Sport+HD. The package includes the largest set of sports channels in both SD and HD formats. Now you can in the holiday season or travel enjoy your favorite channels. TV Club is available both on mobile and on third-party devices Roku or Dune or live broadcast can be viewed on a computer without any third-party programs. With TV Club, you will never miss your favorite game, as well as direct and delayed broadcasts of the best matches of world and domestic football, boxing, hockey, international competitions and much more in the world of sports. TV Club does not promise but simply does. You are not connected to Sport+HD yet, do it right now.
Sign up for a year and get a discount for an annual package. If you still have any questions, please contact us on the chat or just call back to the toll-free number and we will be always glad to answer any your question.