Rate the quality of service!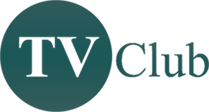 TV Club! is brought to you by people, who like to watch television with top-notch quality and large selection variety. We are also people, who heard all of the promises, but continued to get poor service with fewer options. We got tired of it and created a service that confirms to our high standards. We also thought we are not alone and that others, like you, should not settle for less than what they deserve. We decided that we should share what we have. Our standards are not going to diminish and we will fight to bring all of us the best that television has to offer.
There is no need for satellite dishes or cable boxes. All you need is Internet access for an opportunity to explore endless possibilities of IPTV (Internet Protocol Television), OTT (Over the Top Technology) and VOD (Video On Demand) television world offered to you by TV Club. In our TV Club you will find a wide range of different Russian online TV channels, Ukrainian online TV channels and Polish online TV channels provided in the conventional SD quality as well as HD. We have TV Archive, which allows us to record and keep your favorite programs for 2 weeks. We also have online movie channels, which broadcast new Russian and Ukrainian movies and are updated regularly.
We are fans just like you and TV Club is our pledge to high-quality television that we all deserve! So join us today and become part of a club, TV Club!
---
The contact details of support TV Club:
Phone:   
1 (844) 4TVCLUB (1-844-488-2582)   — USA & Canada Toll free
Phone:   
1 (866) 847-0248  — USA & Canada Toll free — For dealers only
Phone:   
1 (917) 677-9330   (USA)
Phone:   
1 (647) 956-9126   (Canada)
E-mail:  
support@tvclubtv.com