Invite a friend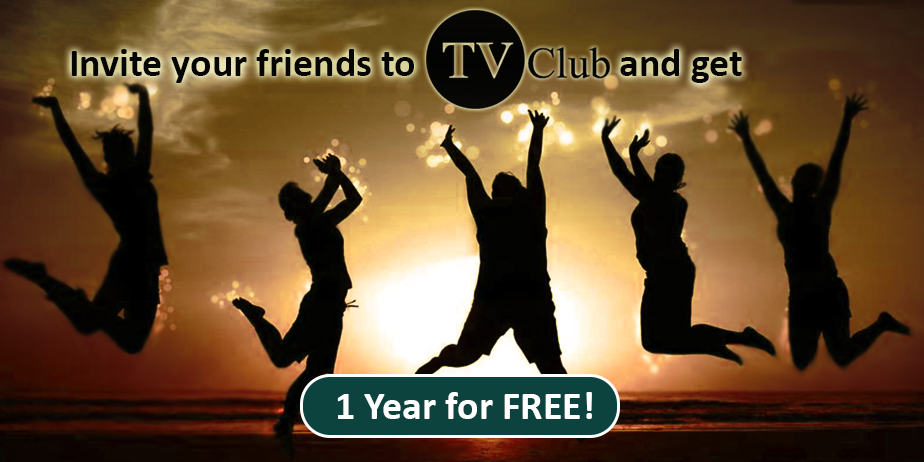 Company "TV Club" would like you to take advantage of its promotion "Invite a friend". If you bring new subscribers, you may have 1 to 12 months of free services with TV Club.
For each friend, who subscribes to TV Club's services, you will have 1 month of free viewing (applicable to your individual package).
Once registered with TV Club, your friend must choose any offered package (Ukrainian television, Russian television, Polish television or Premium package) and purchase it for 12 months. Your friend needs to tell one of our representatives your name and last name (your log-in) so that you could receive your bonus.
So it only depends on how many friends you invite to TV Club to receive that amount of months of free television.