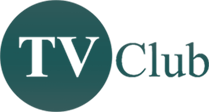 REFUNDS
SERVICE
Service viewership fees are charged on 1st of each month. Once fees are paid and service is delivered, such monthly fees are non-refundable.
In case of client's cancellation request, all service fees are non-refundable:

Monthly contracts:
Upon cancellation, paid monthly fee is not refundable and subsequent automatic payments will be stopped.
3 months/6 months/9 months/12 months contracts:
Upon cancellation, paid monthly fee is not refundable. If cancellation occurs prior to contract expiration, client is responsible for payment of remaining months and total for these remaining months will be charged accordingly to payment information provided by the client. No other penalties will be applied.
Cancellation fees are not applied to 7-days free trial option and client has an option of cancelling at any time.

Service provision, archive, delivery and any other function of STB service, website and the whole set of offered services of TV Club ("TV Club" or "company" from here on) is supported by clients' payments. In return, each client receives personalized access to TV Club's services at all times, without right of public re-transmission or any other re-transmission for commercial purposes.
TV Club may sell an STB (set-top box) or give it away as part of a promotion, which may be returned within 17 days in its original packaging. TV Club is responsible for working condition of STB provided by the company and will replenish STB in case of its working default.
TV Club is not responsible for quality of STB (Set-top boxes), computers, tablets or smart phones purchased directly by clients from any other company than TV Club in order to use TV Club's services. TV Club provides options of viewing its services on such devices. Any software produced for provision of services is TV Club's property.
TV Club is not responsible for client's internet provider contracts and actions. Technical specifics are provided on TV Club's website under "Technical Support" and client is responsible for contacting its internet provider to adhere to TV Club's technical conditions.
The content provided by TV Club may change at any time without a notice to client. Such changes may happen due to various business or legal decisions.
Client is not in any way allowed to share his/her access to TV Club's services to third-party subscribers, re-transmit services for public viewing or demonstrate outside of family and friends circle. If aforementioned stipulations occur, agreement and services will be automatically dismissed and client's account blocked from reinstatement.
ACTIVATION
Upon service activation, client accepts that he/she is part of the service and is in legally binding contract between such client on one side and TV Club and its subsidiaries, divisions, partners and providers on the other side.
Client can use TV Club's services once client confirms his/her participation with valid and accepted for payment credit card or any other form of payment accepted by company. TV Club's services may be used during free trial viewing period.
By using company's services, client accepts terms and conditions of his/her agreement with TV Club.
PAYMENTS
Prior to confirming agreement with TV Club and payment, client may inspect company's services during 7-day trial viewership. During trial period, which will start within 24 hours after confirmed initial request, services will be provided for free, except during highly sought-after events, which include, but are not limited to the following:

Christmas/New Year holidays (December 25-January 15)
Olympic games
Sports championship

TV Club offers various packages to its clients, which start at 8.99USD and may be up to 29.99USD. Several packages are provided to satisfy client's preferences
Services are charged in US Dollars although payment options in other currencies may be available. TV Club is not responsible for any additional exchange charges applied by client's financial institution.
If client agrees to automatic payments, he/she is aware that such will be charged directly to account provided on a basis agreed upon client's preference.
Client may stop viewership at any time. In such occurrence, TV Club does not return any prepaid funds, including monthly payments, already transferred. Client is responsible for providing correct and updated information at the time of service agreement. Client is also responsible for updated his/her profile if any applicable changes occur.
TV Club reserves right to change pricing of its packages and add taxes and/or fees applicable to client's country requirements without prior notice. Additionally, TV Club reserves right to apply or remove any promotion as deemed applicable.
If client purchased service through a dealer, dealer is responsible for further handling client's payments, cancellations and any technical problems that may occur.
CANCELLATION OF SERVICES
Client has a right of cancellation at any time. Cancellation request must be in written form and forwarded to technical support through email.
In case of cancellation, TV Club will not return any funds prepaid on annual, semi-annual or monthly agreements. If client chooses to cancel prior to extinction of contract, he/she is responsible for payment of remaining contract period.
Client is not responsible for any payment, if cancellation happens during or at extinction of free trial period.
CHARGEBACKS
In case client unlawfully stops his/her payment, TV Club will pursue collection of such payment through appropriate collections agencies. TV Club kindly requests to contact company directly and try to rectify any dispute or disagreement related to company's services.
EQUIPMENT RETURNS
Client may choose to purchase STB (set-top box) from TV Club or may receive it for free as part of a promotion. In order to receive full refund, client must return STB within 17 days in its original packaging. Shipping fees are not refundable.
If STB provided by TV Club does not properly work, TV Club is responsible to replace such STB at no cost to client. TV Club is not responsible for full replacement, if STB device becomes faulty due to client's actions.
TV Club is not responsible for quality and working condition of any device that was not supplied by TV Club but are necessary for use of company's services. Such devices may include, but are not limited to:

STB (set-top boxes) not purchased through or received from TV Club. Such STB must be compatible with plug-ins provided by TV Club.
Computers
Tablets
Smart phones
PRIVACY
Upon completion of registration, client will create an account with TV Club and set up his/her own password. Client is responsible for keeping his/her password and information confidential and takes full responsibility for account usage.
Client agrees to notify TV Club immediately, if any other party uses client's password, accesses account and alters it in any way. Client also agrees to notify TV Club immediately if any other breach of confidentiality occurs. In order to protect his/her account, client should always log out after completing his/her session.
TV Club is not responsible for any damages or losses that occurred if client does not take steps to keep his/her information protected.
Client guarantees full compensation and agrees to protect TV Club, its affiliates and divisions, owners, agents, working personnel, partners from any financial responsibility in relation to any lawsuits and collection, including legal fee expenses, started by a third-party or client him/herself prior, during and after client's usage of TV Club's services.
Client agrees that he/she will not take any actions that are intended to cause direct or indirect harm to TV Club's equipment, software and website, including technical monitoring and repair. Imitation of TV Club's software, retransmission and any other direct or indirect action to hinder TV Club's services will result in closure of client's account and legal action started by company against such client.
SERVICE
TV Club is not responsible for quality, formation and legal standing of any channels that are part of service. Content offered by TV Club is only provided from content available freely through Internet or channel provider. TV Club's service is technical option and opportunity and should be viewed as that only.
TV Club is not responsible for any action that was brought upon a client by a competitor or a company of similar name.
TV Club's website may include links of other parties or may redirect client to another party's website. TV Club is not responsible for any agreements or actions that client completes with third party companies.
LICENSE HODLERS
TV Club provides its service in order with current and existing laws and regularities. TV Club supports relationships with license holders only on basis of proved positive legal standing of such license holder.
TV Club provides CDN service of delivering license holder's content to TV Club's clients in strict compliance with laws and regularities.
Any license holder wishing to become part of our CDN service should be contacting TV Club directly through phone numbers and email addresses provided by TV Club on its website. Only when agreement is reached, license holder's content is provided within TV Club's CDN service.
If license holders consider that content of a specific channel is provided illegally, TV Club encourages such license holders contact TV Club directly with provision of the following information:

Name and current address of license holder
Detailed description of alleged illegal activity
Provision of license copy
Note: TV Club reserves a right to add/change/delete any of abovementioned policies for business, economical and government requirements. Clients are encouraged to check back to these policies as no further notice (other than at registration and renewal applications) will be issued.
Privacy Policy: TV Club.Com does not own any streaming media signal. All video streaming is copyright to respective stations. All trademarks are recognized as belonging to respective companies. TVclubtv.com makes every effort to ensure the accuracy and reliability of service, but makes no warranties or guarantees as to their suitability for any purpose. TVclubtv.com accepts no responsibility for any use made of the information provided and shall not be liable for any loss suffered.